Palantir, which went public on Wednesday, September 30, is a dangerous company. Backed by Peter Thiel, an unapologetic right-wing nationalist and early supporter of President Trump, and led by executives who uncritically support U.S. military domination abroad, police supremacy at home, and mass surveillance around the globe, Palantir is the latest in a long history of tech companies supporting militarism and violence by our government.
The company is more dangerous because it has seemingly become impervious to legitimate critique. Despite outcry from activists, civil rights organizations, and its own workers, it is doubling down on all its controversial work, entangling itself closer to the defense and intelligence communities in a bid to become a legacy government contractor.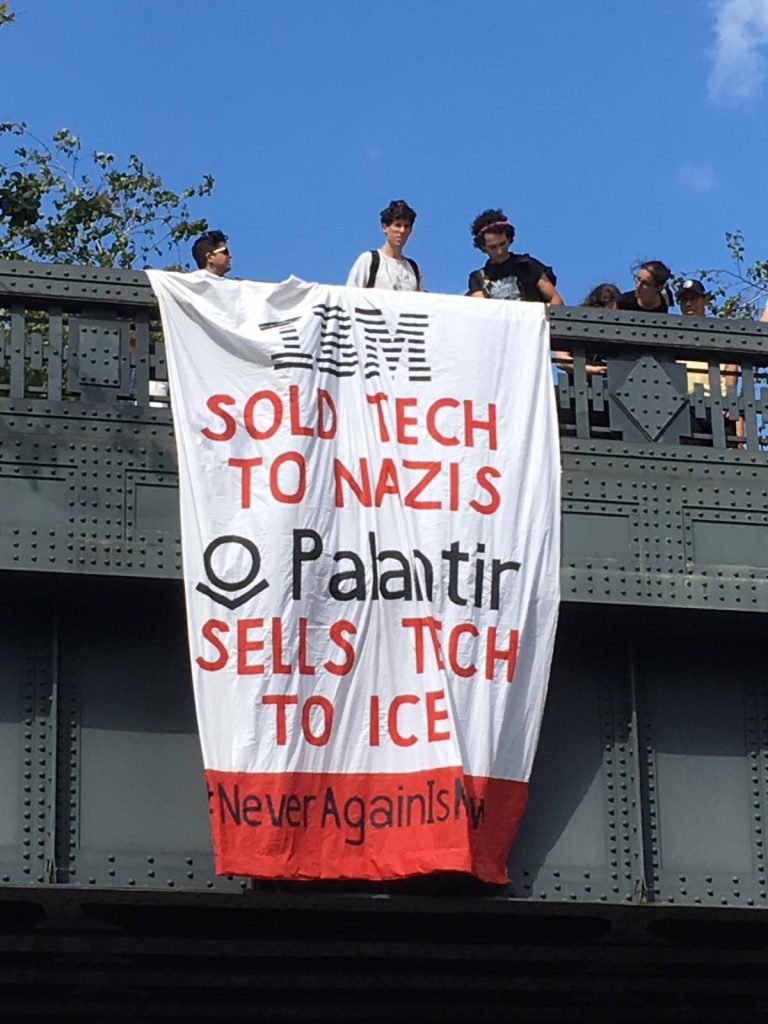 Its CEO, Alex Karp, told investors recently to "pick a different company" if they sought to change its clients or its culture. "We have chosen sides," he wrote in the company's first financial filing to go public.
Palantir is fully on ICE's side. They have supported the agency's tech infrastructure for years, playing a "mission critical" role, according to government documents, by providing data analysis and case management software. These contracts, currently worth $92 million, make Palantir a close tech ally of immigration enforcement.
Ahead of their public offering, that campaign accelerated. In just the last month, legislators, human rights organizations, and investor groups across the country have voiced concerns about Palantir and its tech. They've criticized their undemocratic corporate governance, which gives unprecedented amounts of power to the three men in charge, and lambasted the work they do for agencies and governments at home and abroad that could violate human rights.

These critiques join longstanding outcry against the company. Students have boycotted the company since 2019, kicking company recruiters off their campus and cancelling sponsorships from the company. More than 3,600 have pledged not to work at Palantir, withholding their talent as Palantir attempts to recruit them.
Conferences like the Grace Hopper Celebration, Lesbians Who Tech, and the Privacy Law Scholars Conference have cut ties with the company after outcry because of their work for ICE. Brown University, once funded by Palantir for recruitment access, followed suit after its students demanded the same.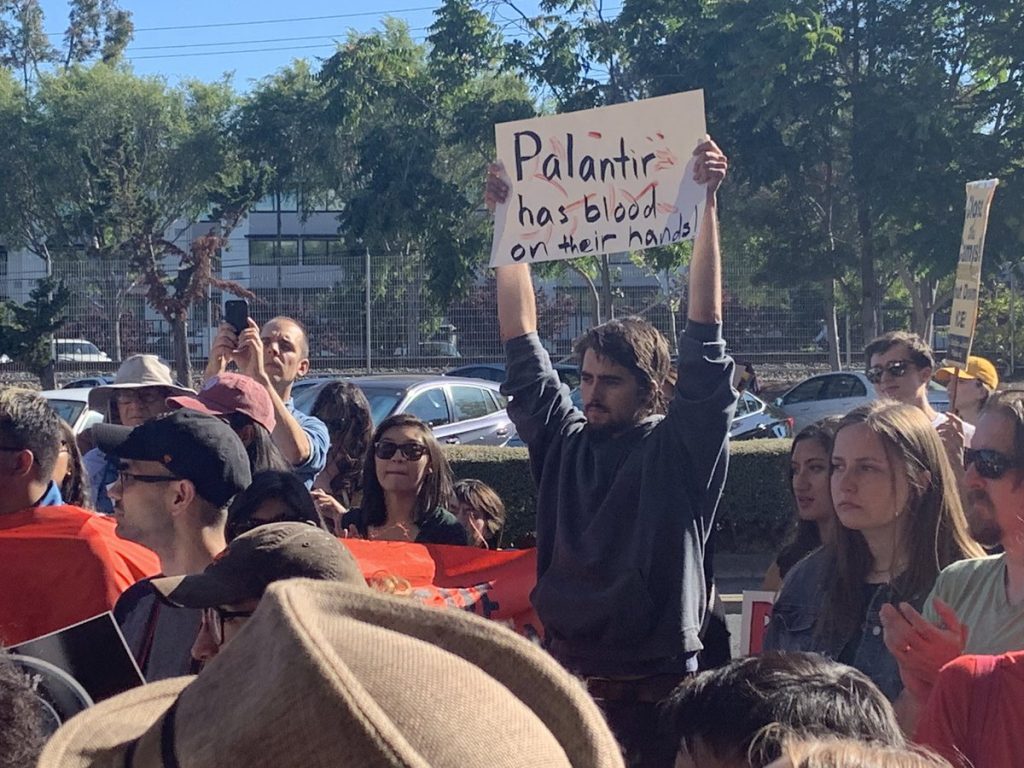 Protests have rocked their offices from Palo Alto to New York, collectively bringing thousands of people onto the streets to demand the company cancel its contracts. At one point, hundreds rallied outside CEO Alex Karp's house, comparing Palantir's work for ICE to IBM's work for Nazi Germany and delivering a petition with more than 140,000 signatures asking the company to stop providing tech for deportations.
These actions will continue. Palantir is now a public company, facing greater scrutiny of its actions than ever before. Its work for ICE is irredeemable. As our executive director has written, "Its contracts upholding immigration enforcement, racist policing and foreign wars portend a grim future of nationalism, militarism and thuggery, at home and abroad." If Palantir becomes successful as a government contractor, "the company would give the most unsavory government agencies across the world one more tool to track, detain, deport and kill."
The company must cancel its contracts, there is no conversation to be had until Palantir stops supporting anti-immigrant terror in this country. We, along with our allies, will keep going until it does.
Join us. #NoTechforICE